This blog offers links to news and information on the 15-M Movement (also known as Spanish Revolution or Indignados). Inspired by Arab Spring and Stéphane Hessel´s Indignez-vous!, the movement originated in May 15, 2011, with a series of protests expressing the citizens' discontent for the neoliberal economic reforms in Spain. For the latest news on the movement, check out the "Indignados Newsreel" at the bottom of this page. The blog is open to everybody´s participation.
Saturday, June 30, 2012
CORO Y ORQUESTA SOLFÓNICA.
15 MAYO EN EL PUENTE DE SEGOVIA. SAN ISIDRO 2012.
Saturday, May 12, 2012
«PRIMAVERA GLOBALE»
Gli «indignados» tornano in piazza a Madrid
A Londra contro «capitalismo predatorio»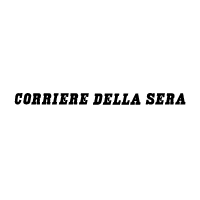 Folla a Puerta del Sol (Madrid) A Roma i  «Trast invader» chiudono simbolicamente le banche «per speculazione»
Espagne : les Indignés irriguent le champ social
Plusieurs marches sont organisées ce week-end pour le premier anniversaire d'un mouvement qui se diffuse dans les quartiers de Madrid, où la population bricole des solutions face à la crise.
Spain's 'Indignants' mark protest anniversary
Tens of thousands of protesters have gathered in Spanish cities to mark the first anniversary of the "Indignants" protest movement.
Friday, March 16, 2012
Acción rumba catalana en una oficina de La Caixa en Barcelona.

COLABORAN
PAH (Plataforma de Afectados por la Hipoteca)
Docuficció. Acció Ciutadana
Malestar 2.0 / 15M
Art Situacions
RAI (Recursos d'Animació Intercultural)
Flamenc·s y otras personas de Barcelona

INTERVIENEN
Al baile
Donna
La Niña NINJA
Chari Lee
A Chili Punk
+ Cuerpazo de Baile

Al cante
La Tasa de Plata
Alba Rikada
Niña Molina

Al toque
XaViSa
Toni Na
Ramón Serrano

Letra y adaptación
Niña Molina y XaViSa

Apoyos
Anonymous

Flo6x8 Barcelona 08.02.12 'Esto no es crisis, se llama capitalismo' rumba catalana
http://flo6x8.com/acciones/26-esto-no-es-crisis-se-llama-capitalismo
Acción rumba catalana en una oficina de La Caixa en Barcelona.

El pasado miércoles 8.02.12, una horda de tacones salvajes mordieron el mármol de una oficina bancaria de La Caixa en Barcelona. Tacones salvajes, sí, aunque no hablamos de una secuela de la película de Almodóvar ni tampoco del atraco a un banco (todavía), sino de una nueva acción del colectivo flo6x8, esta vez por rumba catalana.

En los últimos cuatro años, el colectivo flo6x8 viene realizando acciones flamencas en numerosas oficinas bancarias del Estado español. Se presentan por sorpresa y la lían: cantan, bailan y tocan arrojando contra la banca toda la fuerza que les proporciona el flamenco.
Esta es su primera acción colectiva en Barcelona, en la que colaboran con los colectivos locales Plataforma de Afectados por la Hipoteca (PAH), Docuficció-Acció Ciutadana, Malestar 2.0/15M y RAI (Recursos d'Animació Intercultural) y Art Situacions, además de otras personas del mundo del flamenco de la ciudad. La danza y la música, en este caso la rumba catalana, sirven como expresión de desacato al orden financiero. Ese orden financiero que se cuela en nuestras vidas a través de las oficinas bancarias.

Con esta nueva acción, flo6x8 abunda en su objetivo de extender su crítica al sistema capitalista a través de su práctica artístico política flamenca. La acción ha sido fruto de un taller en el que, como es habitual, este tipo de prácticas se hace accesible a más gente, no sólo a especialistas en flamenco. Se trata de 'flamenco de situación', un flamenco fuera de la reunión entre amig·s, fuera del escenario, fuera del estudio, que se emplaza en un contexto extraño y bajo una situación adversa: la desobediencia civil. Con ello, flo6x8 reivindica la tradición política en el flamenco, su afinidad con las clases populares, que hoy en día son cada vez más numerosas. Enmarcada en la 'gira patas arriba', en esta acción se apuesta, además, por un acercamiento al contexto local, en este caso mediante la rumba catalana, bajo un nuevo 'mundo y formas... del flamenco anticapitalista' o del 'rito y geografía del flamenco... de agitación'.